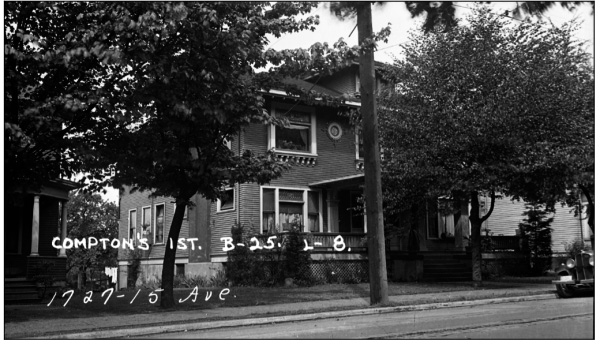 In October 2015, the city awarded The Gaslight Inn with landmark status, meeting necessary criteria outlined in the Seattle Landmarks Preservation Ordinance in these ways:
• It is associated in a significant way with a significant aspect of the cultural, political, or economic heritage of the community, City, state or nation.
• It embodies the distinctive visible characteristics of an architectural style, or period, or a method of construction.
The three-story, 7,700-square-foot house was built for $7,000 in 1907, a time when Capitol Hill was primarily the neighborhood of choice for city Seattle's wealthy entrepreneurs. It was built by Paul Singerman, a business owner and philanthropist who was also a notable character in the Central Area's Jewish history. By the 1920s, the building had become a rooming house — a precursor to the boom of multi-unit dwellings that would pop up during the Great Depression.
Current owner, Stephen Bennett, bought the house in 1983, restoring it to its former glory — and beyond.
Read more about how the process took place on the Capitol Hill Seattle Blog.